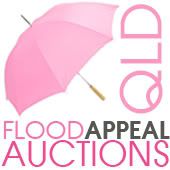 We are joining forces with many Australian small business and holding an auction this weekend to support the Qld Flood Appeal. All funds raised will be donated straight to the Premiers Flood Appeal to help those in desperate need.
Would you like to join in? If you have goods to auction either via your blog or facebook page, please pop me an email and I will forward Toni Cowards email (Toni is co-ordinating the auction)
This will not be an auction to grab a bargain! We will put up 3 items and start them as rrp. Remember this is to raise funds to help out the Queenslanders in need.
We hope you will join in the bidding and also run an auction yourself.
Thansk so much,
Shona